When this pen came to me it showed some flaws but the potential was already visable: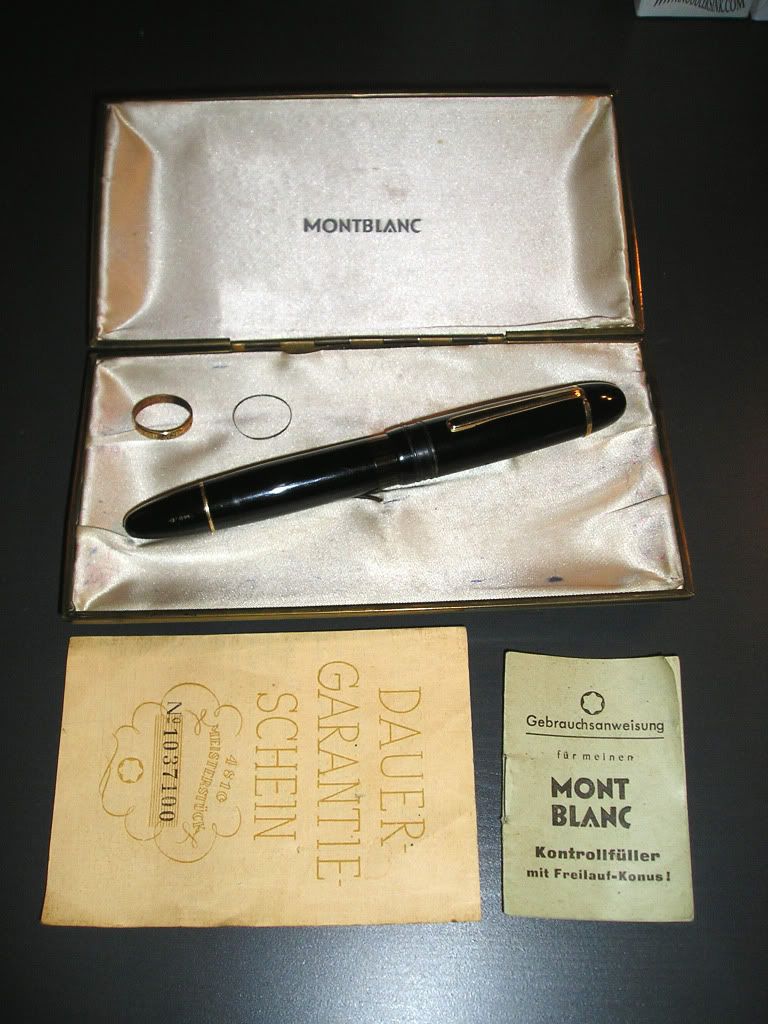 The 149 came with its original box and papers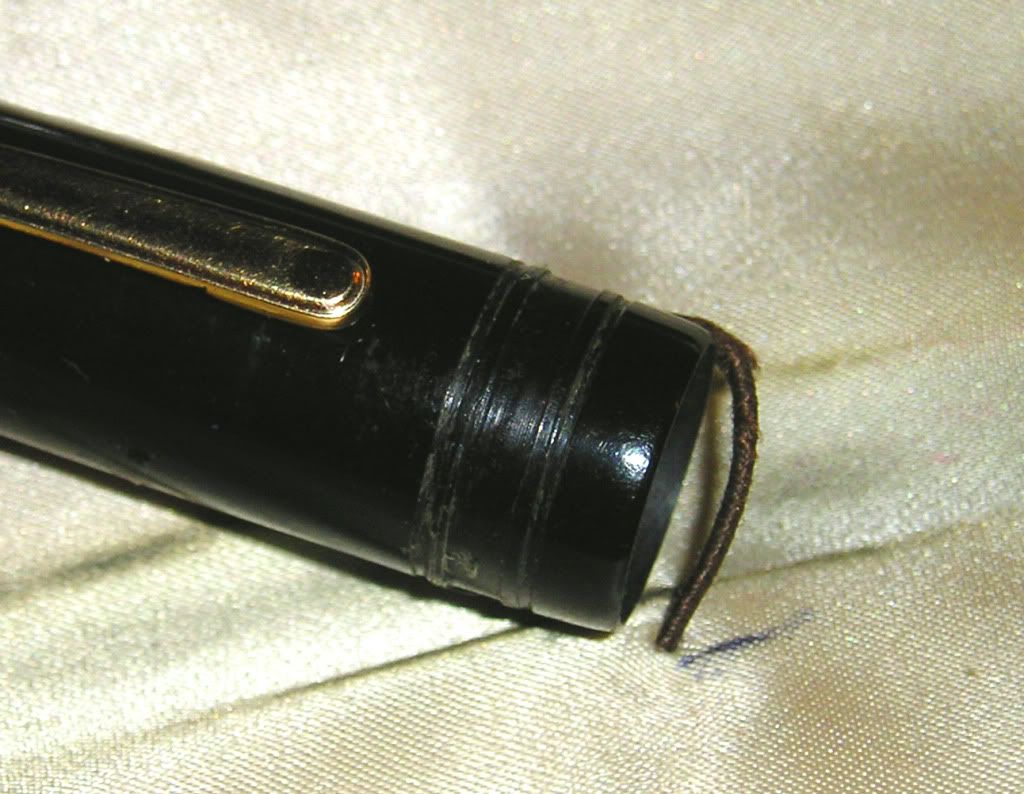 The cap bands were loose and slipped of the cap without much effort. Unfortunately one of the two thin silver rings was missing.
Of course the piston cork-seal was dry so the pen would not work but the piston moved freely. Besides some surface wear the pen looked OK and showed some interesting early features.
I gave the pen to the vintage Montblanc expert Max Schrage at this years Cologne Pen Show to have it restored together with a few other vintage Montblanc to take care of.
Now the pens returned safely a few days ago: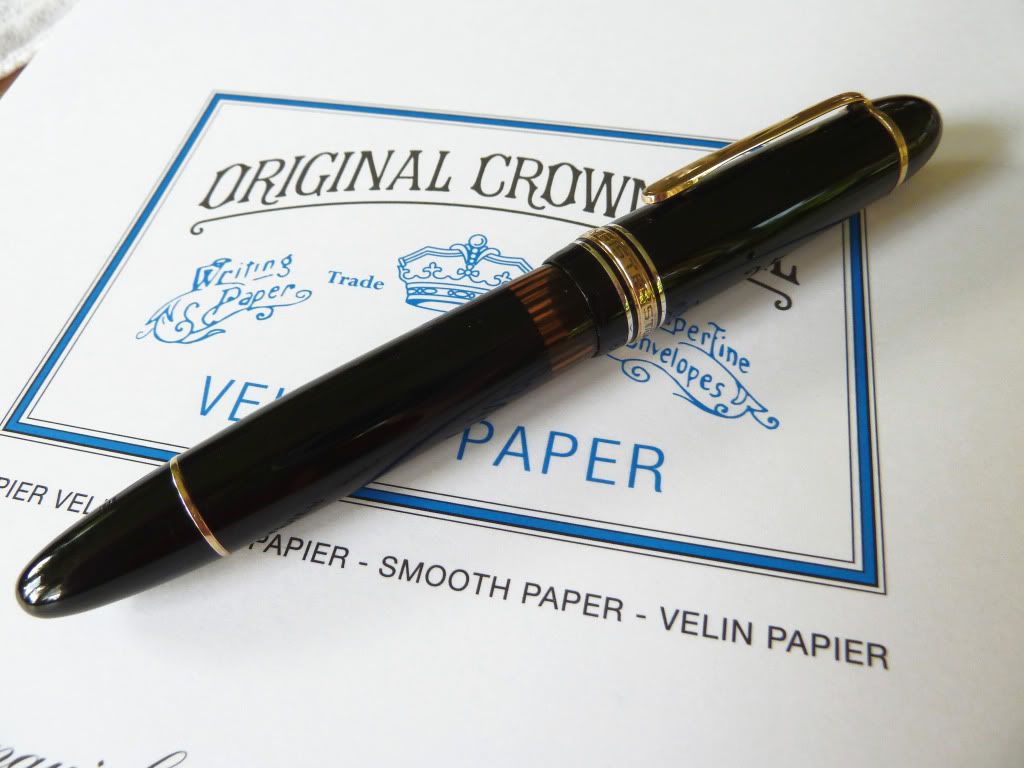 The cork seal was carefully replaced but much more important the cap bands have been fitted to the cap again!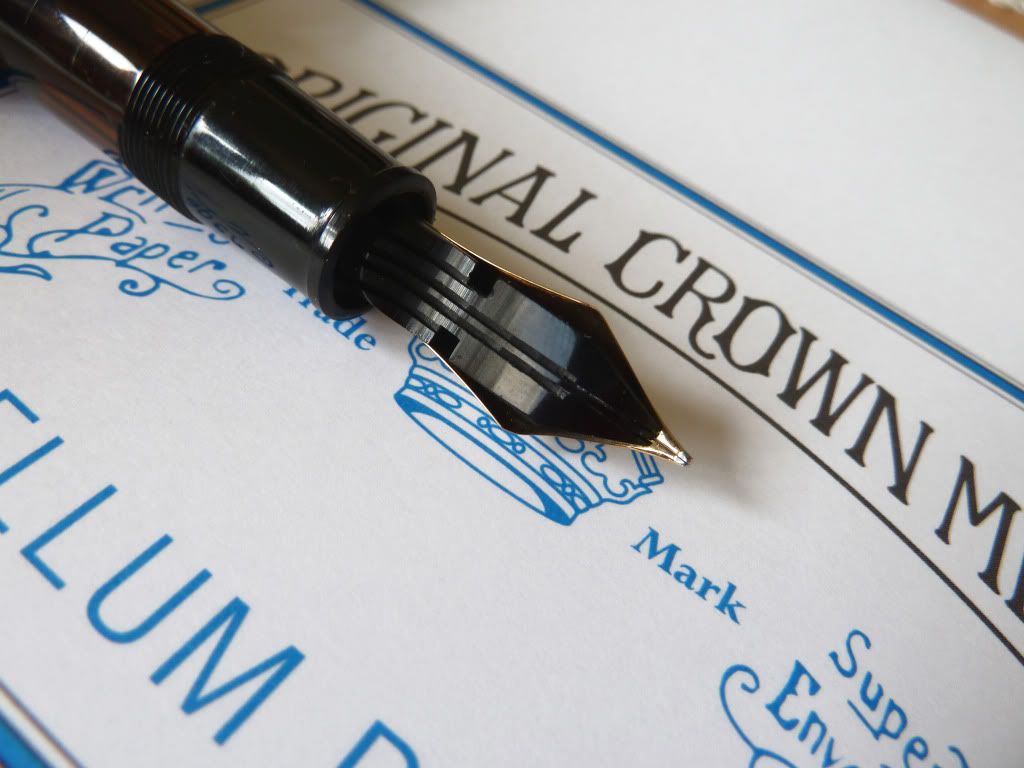 Early flat feed and early-shaped (less rounded) gripping section rim.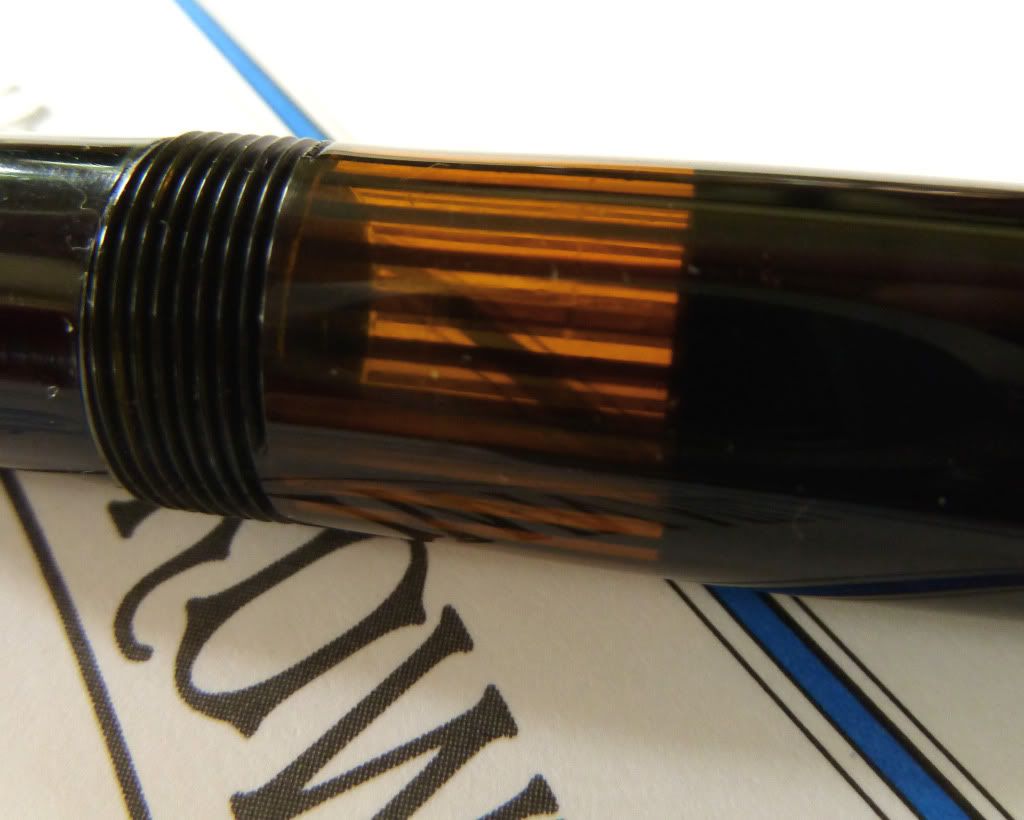 Early long ink window with only little ambering and nice black stripes. On later pens the ink window is slightly shorter.
Nice and large nib with some flex; the pen is marked BB along with the 149G imprint.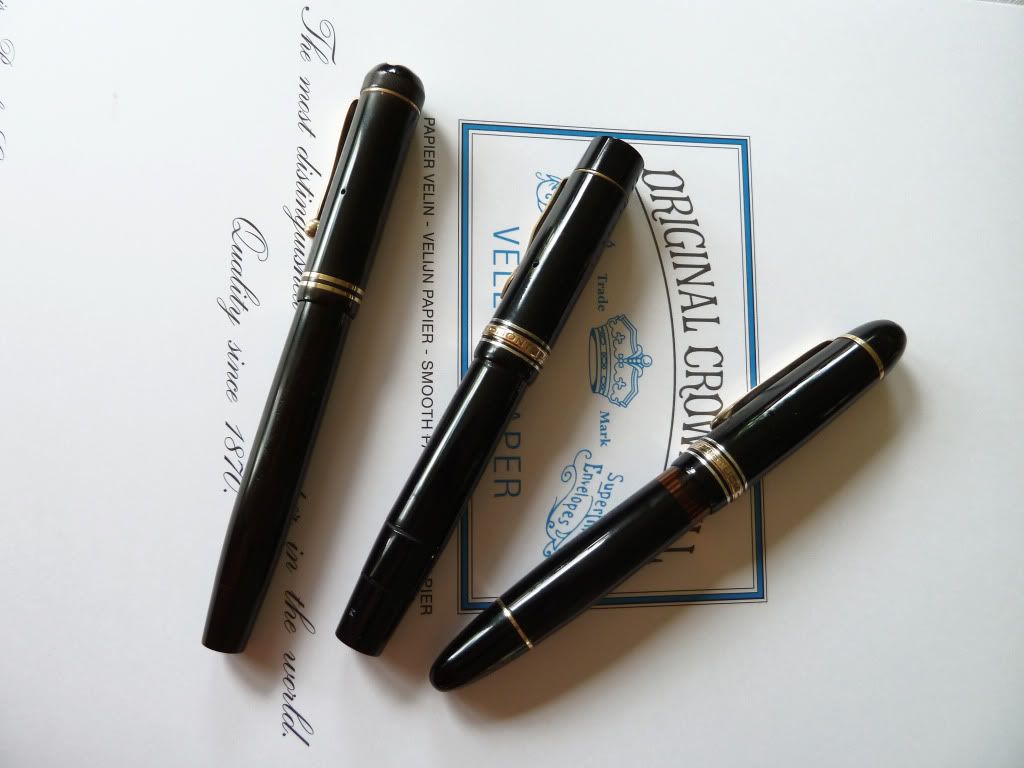 Can't wait to take it out for a test write.
Cheers
Michael
PS: many thanks to Max for this great restoration!