My Pelikan 140 was writing strangely today. It would write a sentence, then ink wouldn't flow, then it would flow OK, then stop again. This was with a full load of Caran d'Ache Amazon. I flushed the ink and unscrewed the nib and found that the clear plastic around the nib is cracked. Here's a photo: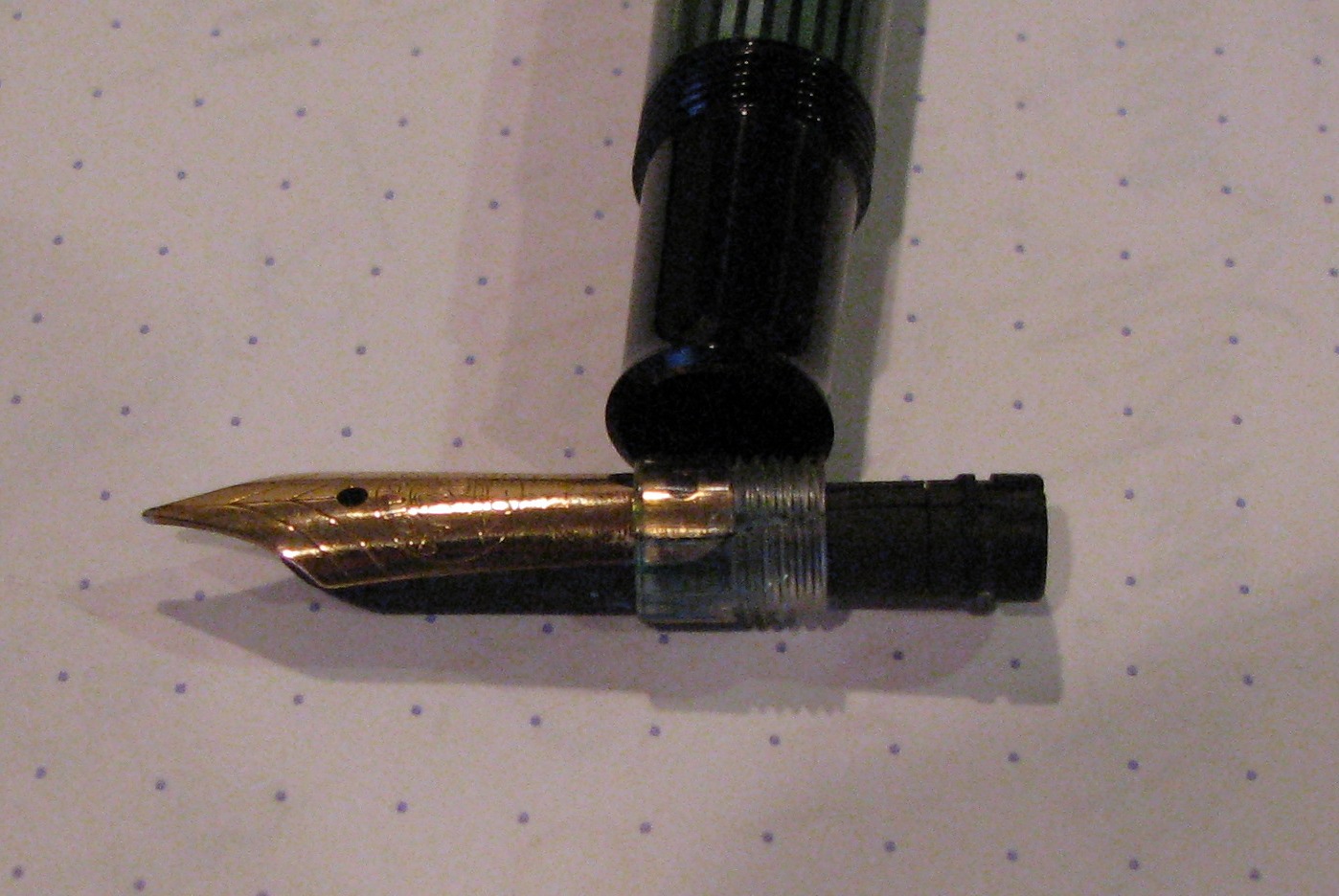 Is this repairable? If so, who can do it?
This is a really nice, springy nib, and I'd really like to salvage it if possible.
Edited by jgrasty, 23 September 2010 - 02:32.