Easily thread in your Esterbrook Renew point nib unit to these pens.
Also I have Ebonite pens for JoWo, Schmidt, M200, M400, M600, M800 and M1000 nibs. Pls see my
Other listings
.
The Airmail pen company is a well known pen manufacturer from India.
Offered for sale Wality/Airmail models:
71J (Jumbo marbled body with striped ink window),
71JT (Jumbo Transparent body)
Special Ebonite models, Flat topped/Cigar shaped starting at 60USD each(email me for details).
with special sections to accommodate the  Esterbrook renew point nib units. Perfect marriage of a low cost body, ED ink capacity with the  excellent variety of the nib units.
This pen will be an ideal vehicle for your spare nib units, or for flexible nib units from your unfortunately broken vintage pen.
Also new nib units start from just 9USD from various sources.
The pens are supplied without the nib units. The buyer has to supply and install their own nib unit. The nib unit will thread into the section in the usual fashion. The pictures show the pens installed with my reference 9461 nib unit so that the buyer can get an idea of how the installed nib will look on the pen. The nibs are NOT included in the sale.
These full sized big pens measure 152mm capped and 125mm open. The section diameter is 11mm tapering to 10mm. 
The pens are Eyedropper filled.
25USD shipped worldwide by registered airmail. The pens will ship from India.
Pictures show the actual pens in stock. Pls indicate the model name and the pen number as seen in the pictures in your request email. 
My contact:
email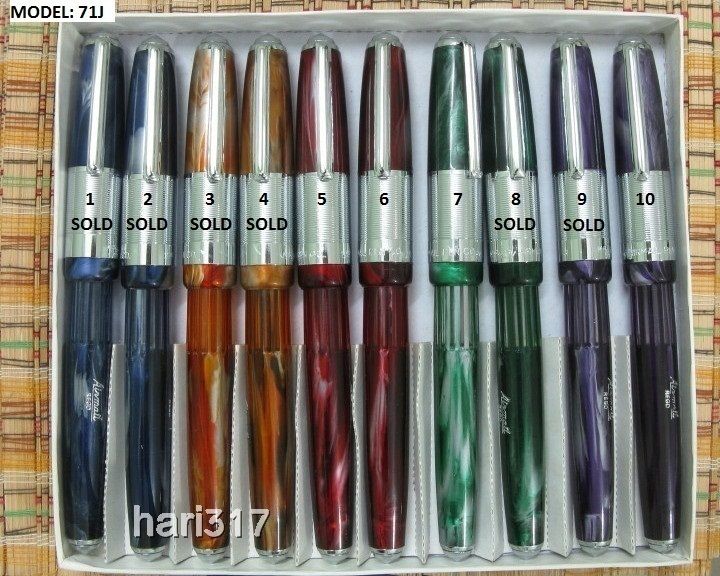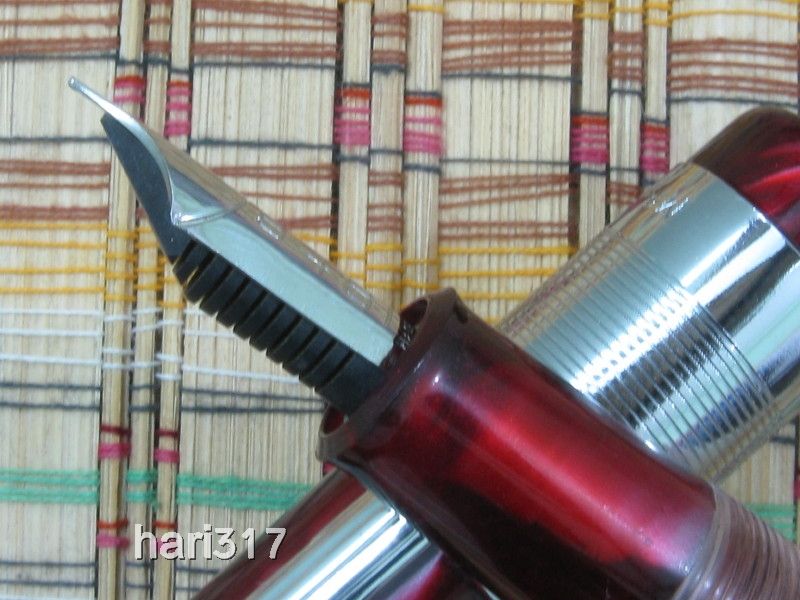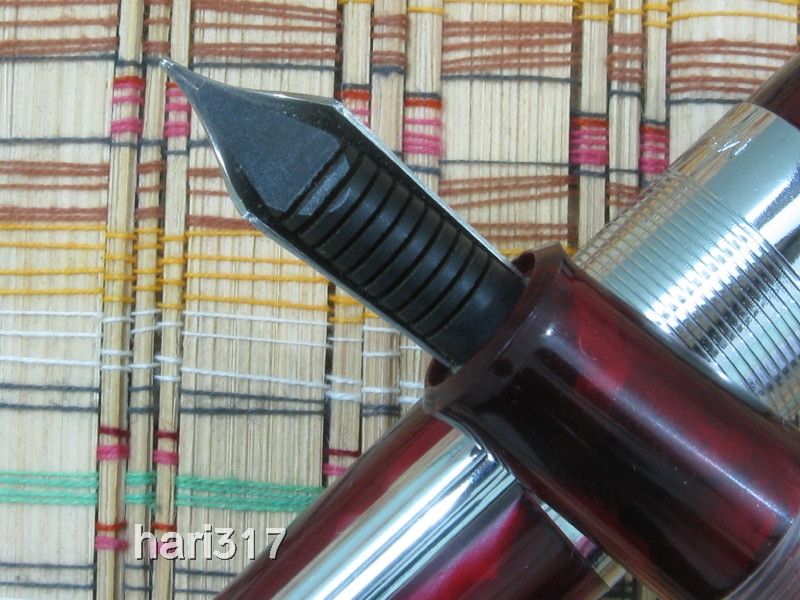 Cheers!
Hari
*****************************
My other listings:
CLICK
*****************************
Further item information (esp. Pens)
Brand and Model

Added brand(s) and model(s)

LE and/or Serial Number Info

No LE, pen(s) not numbered

Nib Size

Other(s), see description

Restoration status

Unrestored - In original condition or new
Shipping & Handling
Condition

New In Box - Current model pen, never used

Payment

PayPal

Shipping From

India

Shipping To

World
General rules and conditions
The 25$ Pen For Your Spare Esterbrook Renew Point Nib Unit.