Hello to all fountain pen fans!
 
I offer for sale Pelikan M200 Demonstrator SE Clear (early model) with a set of 2 nibs in sale box set. A new unused nib size F and a new customized nib of Cursive Italic makes from BB size nib (no longer available in store).
 
A very convenient set for everyday and beautiful writing use: you just need to unscrew one nib unit  and screw another nib unit, even without changing the ink.
 
The overall dimensions: 126mm folded, 121mm without cap, and 150mm with posted cap at the end. The body diameter is 12mm, in the grip – 9.5mm. Weight of clear pen is 13.5gr and without a cap – 8.7gr.
 
The nibs:
F - modern steel nib, new, unused with collar and feed. This nib have ordinary Western (European) line, I think, but I not tested it. Very smooth on dry writes.
Cursive Italic - I made this tip from new modern steel nib (Pelikan don't product this type anymore). On ordinary writes by right side the nib have line in 0.3mm by horizontal line and 1.0mm by vertical line, glide is very smooth. Back side have line with 0.2mm * 1.0mm parameters.
 
Cost: $180:- $190 $200 $220:- for full set with 2 nibs.
 
The shipping: include worldwide shipping by registered(tracked) airmail packet. Good packing without problem.
 
The payment: I accept payment from any payment cards throught Payoneer(www.payoneer.com) system by personal invoice. Sorry, in Ukraine, accepting money through PayPal is not available:(.
 
Please write me If you have any question or need additional info.
 
ps: short video with this Cursive Italic nib work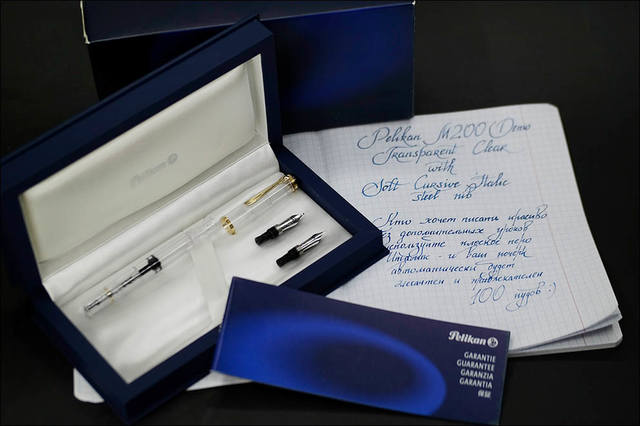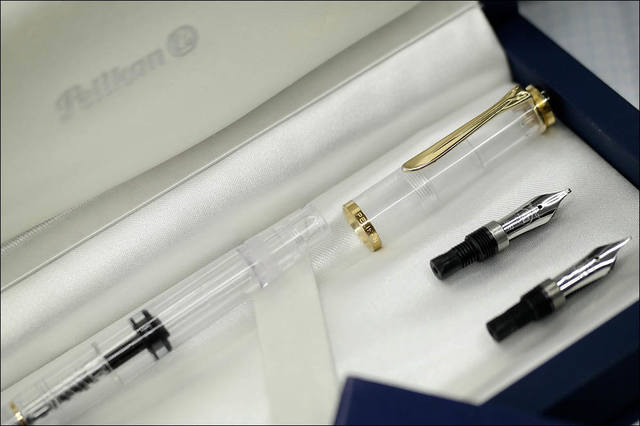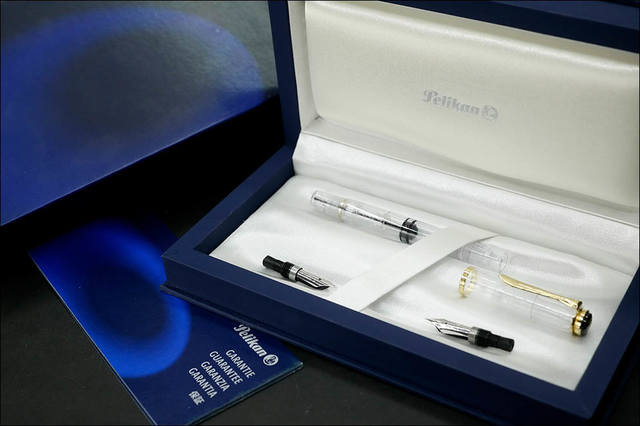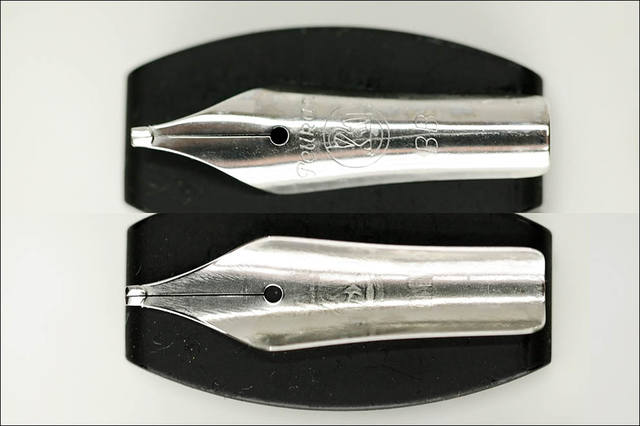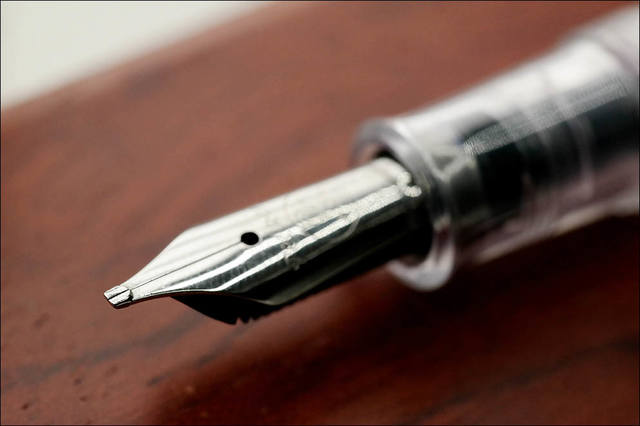 Example of Cursive Italic work: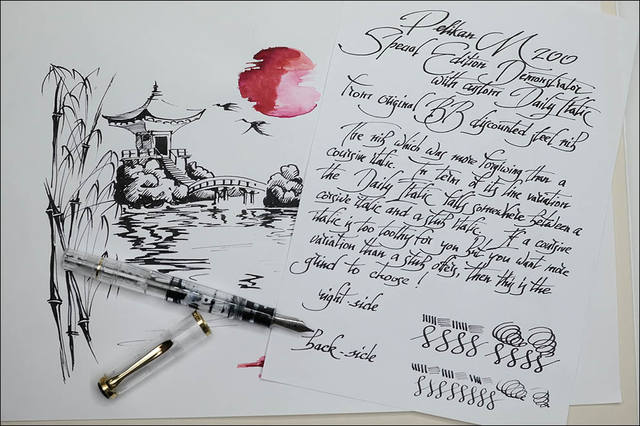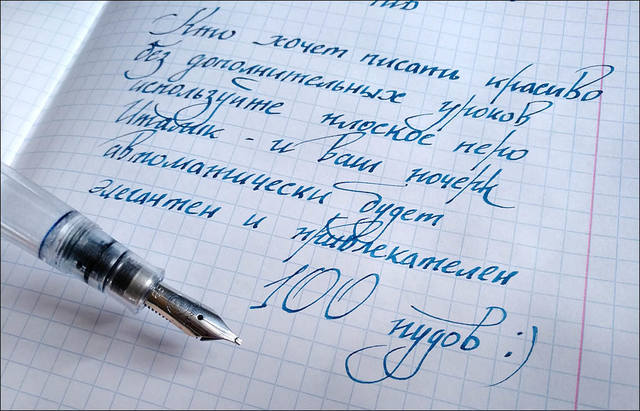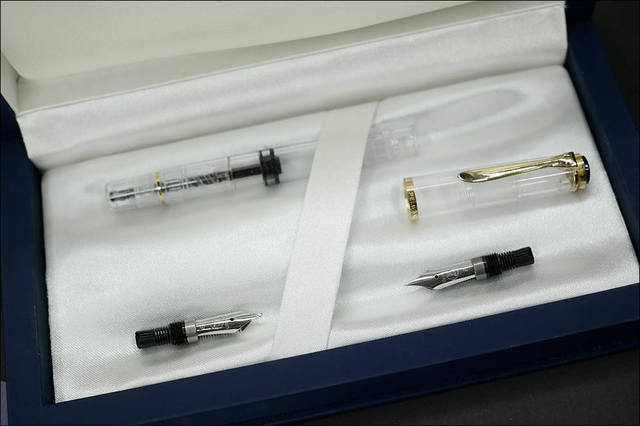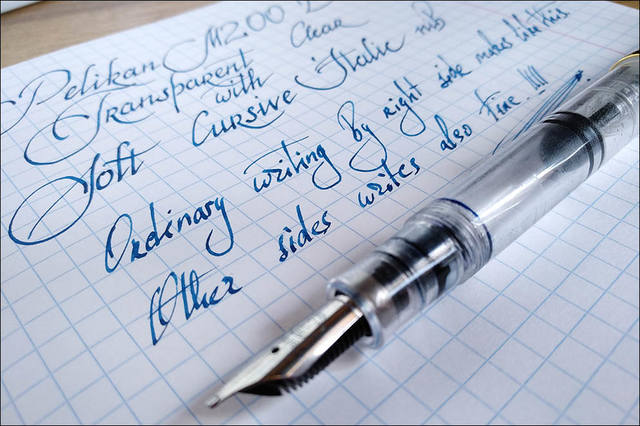 Further item information (esp. Pens)
Brand and Model

Added brand(s) and model(s)

LE and/or Serial Number Info

No LE, pen(s) not numbered

Nib Size

Other(s), see description

Restoration status

Unrestored - In original condition or new
Shipping & Handling
Condition

Outstanding / Excellent - Well preserved, some signs of use and wear

Payment

Visa/Mastercard/etc.

Shipping From

Ukraine

Shipping To

World
General rules and conditions
There are no public questions for this advert.
(Reduced) Pelikan M200 Demonstrator Se With 2 Nibs Set