vintage Geha Schulfuller mit reservetank 600 (1957-1961). Made in Germany. Ground to XEF.
 
Classical germany piston filler system in black plastic body with ink window and firm reserve drop of ink.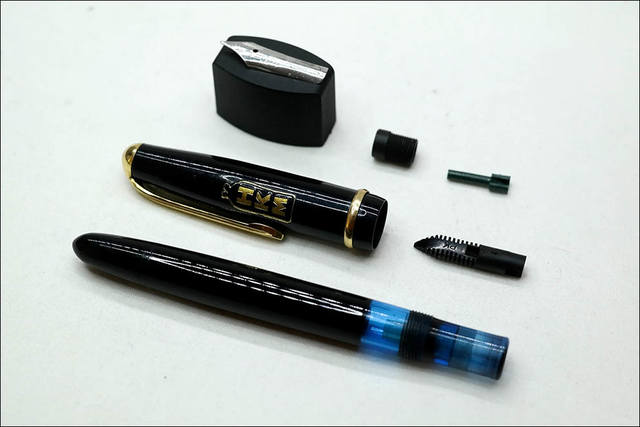 Nib: The nib is steel, original PK size ( gilding lost). The nib is rigid and not flexible.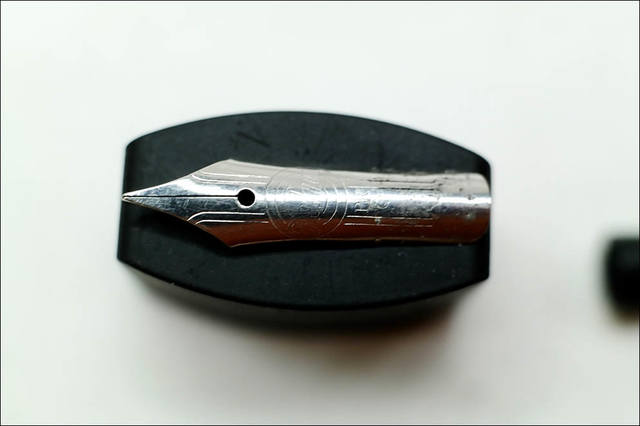 The pen have imprinted serial number on body: 03027271 and personality: DAGMAR HEGEMANN.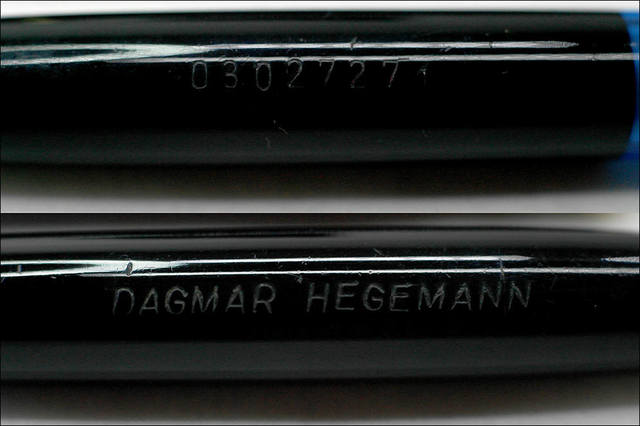 Cap also have personality firm imprint "HKM" but I don't know about this firm anything. Cap have nonstandart Geha form with very thick golden ring and clip.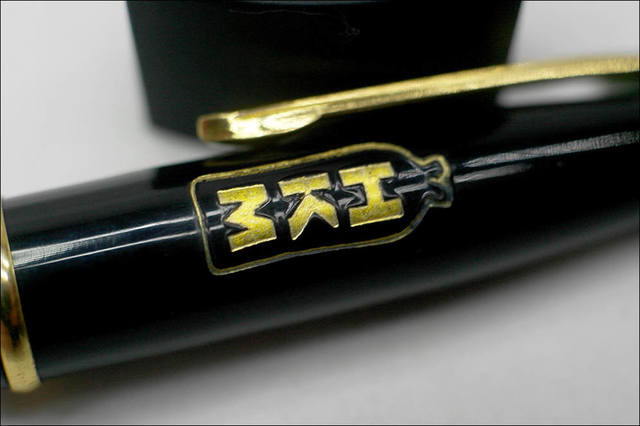 The pen in excellent conditions. The piston mechanism work perfectly: soft and light.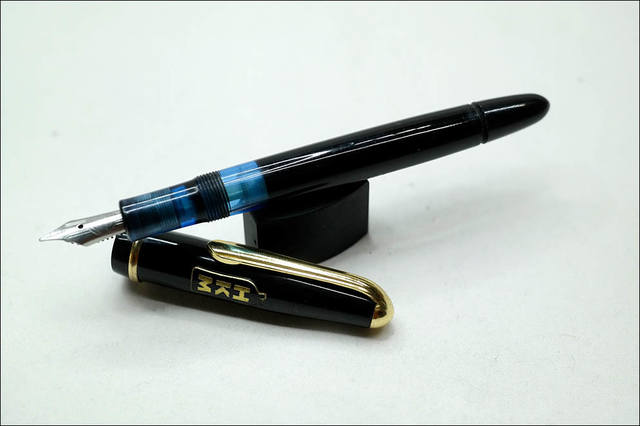 Sizes: Full size of pen - 122mm (~4.84"), without cap - 112mm (~4.33"). Body diam. - 10mm (~0.39"), grip diam. - 9mm (~0.35"). Full weight - 13g (~0.42oz), without cap - 7g (0.21oz).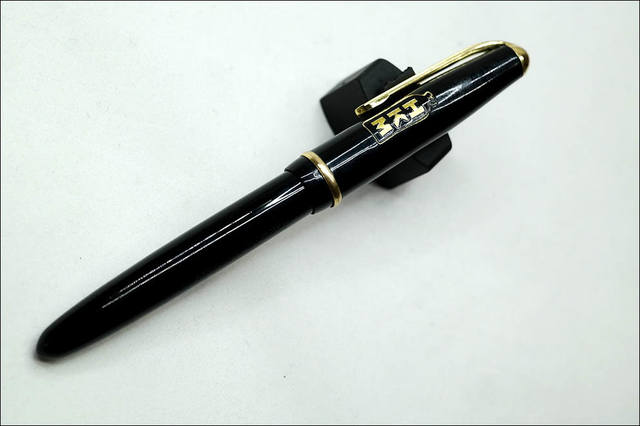 As a guide, Platinum Century # 3776 UEF was taken. Line it is 0.2mm in tests, both in the right and in the back side.


 
For comparison, I wrote both instruments near (at the bottom of the page), each line is signed, where Platinum, where Geha. Platinum is filled with Platinum Black Carbon, and Geha - Pelikan Fount India.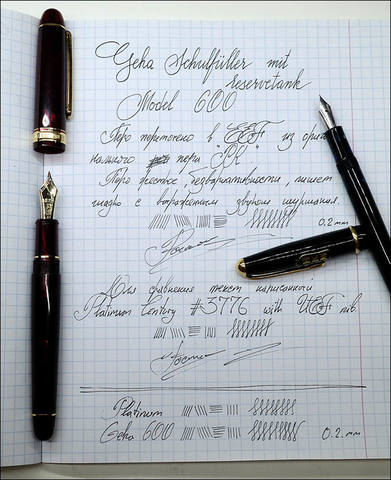 The middle ink flow and there no omissions (spaces).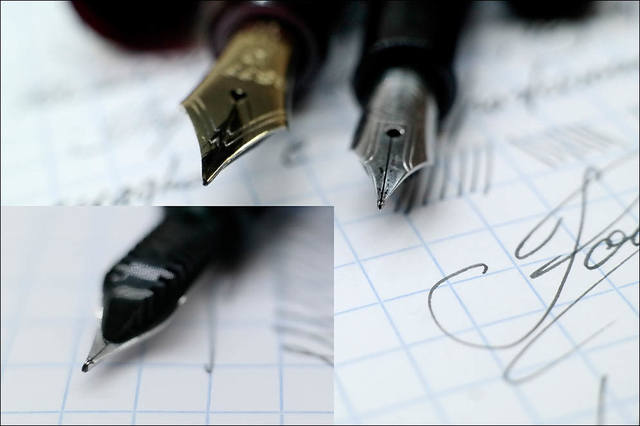 About shipping: Free worldwide shipping as registered airmail with tracknumber.
 
About payment: I accept payment through Payoneer or any payment cards through Payoneer system without any additional fees. (ask me personal invoice)
 
If you need additional info or photo, just write to me.
 
​ps: The delivery time from Ukraine to US\Europe as usually about 2 weeks.
 
pss: I make a comparison of the work of the instruments on video.
 

Further item information (esp. Pens)
Brand and Model

Added brand(s) and model(s)

LE and/or Serial Number Info

No LE, pen(s) not numbered

Nib Size

XXF / EEF (Extra-Extra Fine)

Restoration status

Restored - Work carried out by non-professional
Shipping & Handling
Condition

Outstanding / Excellent - Well preserved, some signs of use and wear

Payment

Visa/Mastercard/etc.

Shipping From

Ukraine

Shipping To

World
General rules and conditions
There are no public questions for this advert.
Reduced (Ground To Xef) Geha Schulfuller 600 (60S)