Ground to XEF Baoer 801 Stainless steel pen (China).
 
Chinese cartridge / converter system, the same international standard. The shape is cylindrical, almost entirely made of brushed stainless steel with a gilded elements. The presence of plastic is minimal. The cap is on the friction and closes with a click.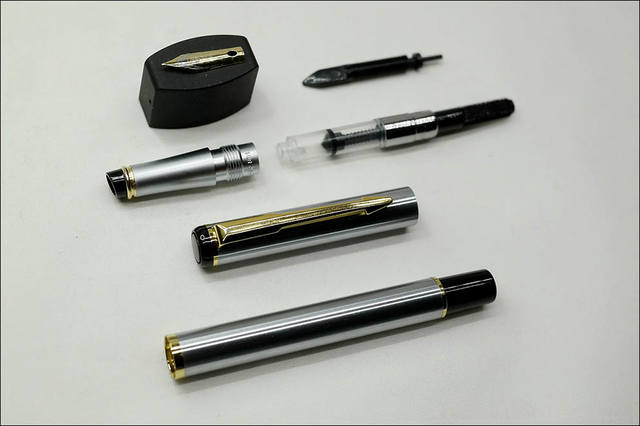 The nib: ordinary, rigid, dual-tone, I think size is 4, a little shorter then previous. So it also keeps in the gripe together with the feeder on the friction. The feed is plastic, without the "key".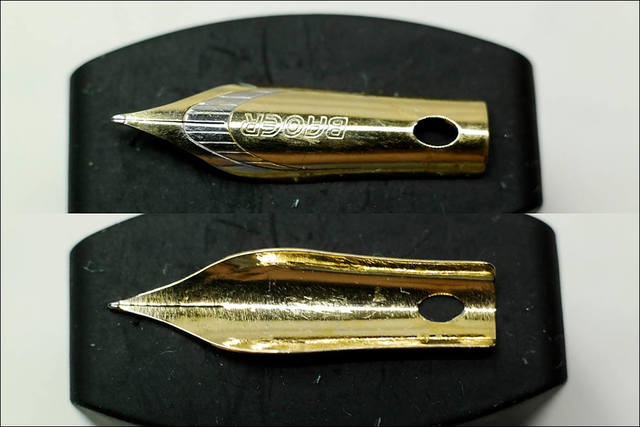 Overall dimensions of the pen: the total length is 135mm, without cap is - 120mm, the body diameter is 10mm, the grip is 8mm. The total weight - 19gr, without a cap - 12gr.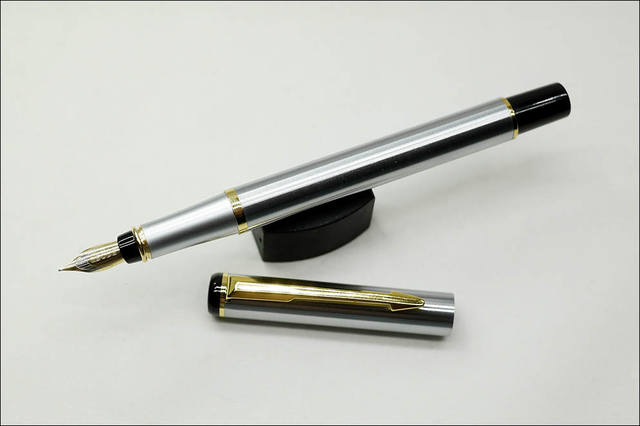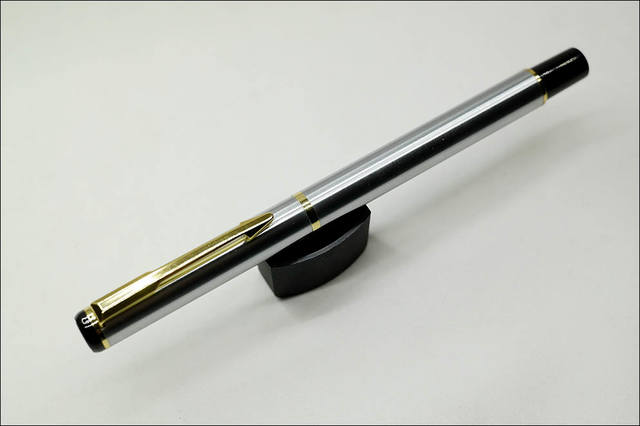 After grind, the pen was also been tested. On the sketch below: monkey of blue color - Pelikan Royal Blue "LEVEL".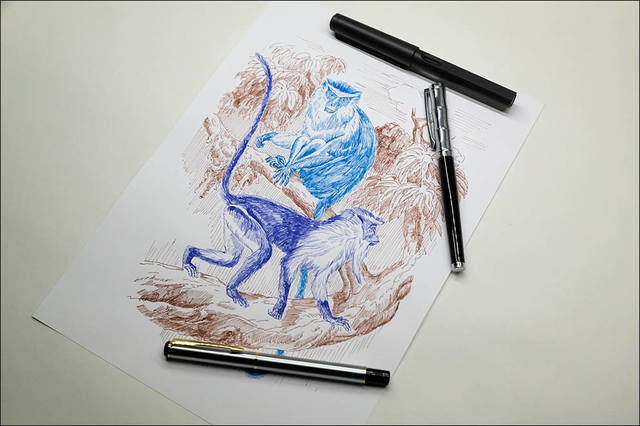 The width of the ordinary line is 0.25mm (on good paper - 0.2mm), the reverse side of the pen is very thin - 0.15mm with good feed and very smooth for its size.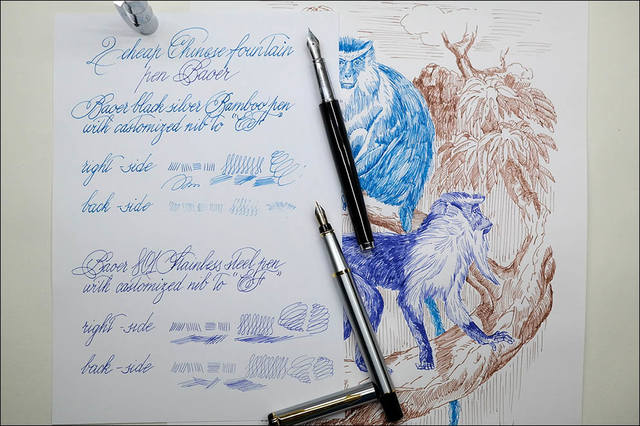 Test on good, school paper with an example of small text both direct and reverse sides.
 


 
Grind: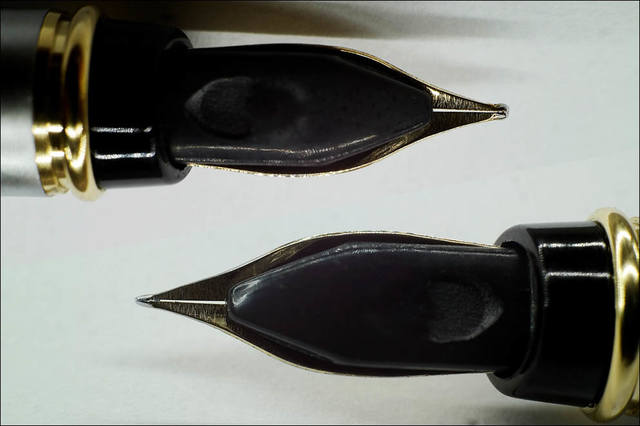 Face: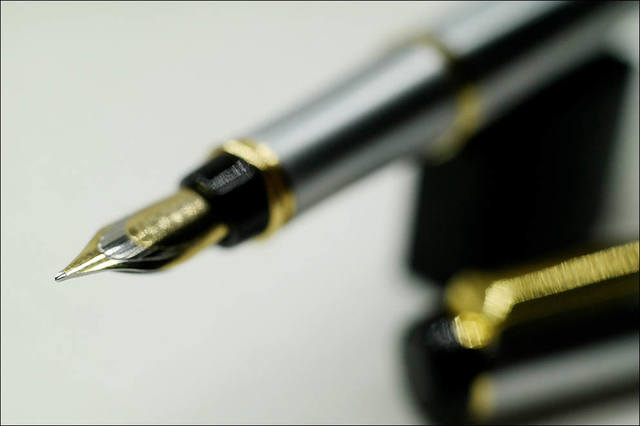 I offer a nib ground to
a smaller size, all the rest (the pen) is a bonus, but completely working. The fountain pen is brand new, it not use, just for the test after grind. The nib can be removed and installed in another pen with a suitable pen\feed size.
 
About shipping: Free worldwide shipping as registered airmail with tracknumber.
 
About payment: I accept payment through Payoneer(www.payoneer.com) with any payment cards (through Payoneer system) without any additional fees. (ask me personal invoice)
 
If you need additional info or photo, just write to me.
 
​ps: The delivery time from Ukraine to US\Europe as usually about 2 weeks.
 
pss: was $40, now $30(last price with shipping!!)
Further item information (esp. Pens)
Brand and Model

Added brand(s) and model(s)

LE and/or Serial Number Info

No LE, pen(s) not numbered

Nib Size

XXF / EEF (Extra-Extra Fine)

Restoration status

Unrestored - In original condition or new
Shipping & Handling
Condition

New In Box - Current model pen, never used

Payment

Visa/Mastercard/etc.

Shipping From

Ukraine

Shipping To

World
General rules and conditions
There are no public questions for this advert.
(Reduced) Cheap Nib Ground To Xef (2)