The CROXLEY Pen. A Dickinson product. (Made in Great Britain) with 14Ct flexible nib.
 
Classic design with ebonite black glossy body and lever filling system. The clip on the cap and lever are gold-plated with chevrons. There is one gold-plated ring on the cap.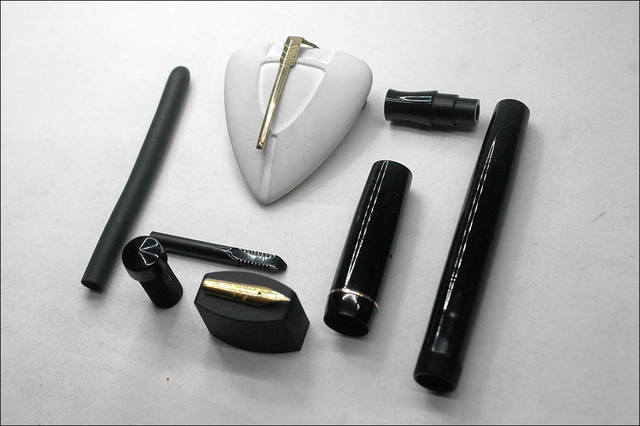 The barrel has the inscription "The CROXLEY Pen. A Dickinson product. Made in Gt.Britain" (Great Britain)
 


 
The pen is middle-large size, like a Parker Duofold.
 
Dimension: full size is 128mm(5"), without the cap - 121mm(4.76"). The diameter of the barel is 12mm(0.47"), grip is 9mm(0.35"). Weight - 18gr(0.63Oz), without a cap - 12gr(0.42Oz).
 


 
Nib: A Dickinson product - 14Ct GOLD - a beautiful gold nib with good potential and wide variability.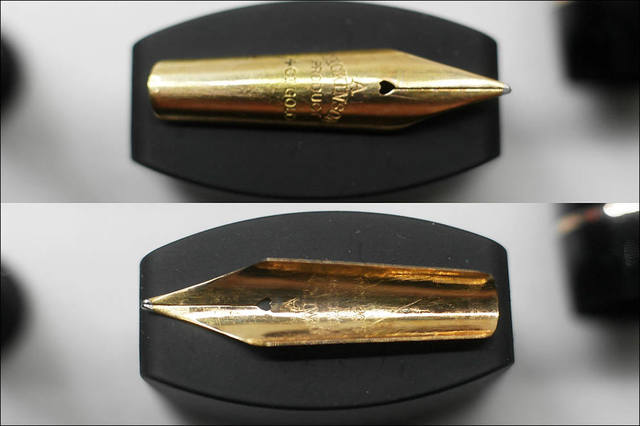 The nib has a fine feedback, without any problems writes both side: ordinary and back.
The usual line is 0.3mm, with a pressure have of 1.8mm. The reverse side has a line of 0.25mm. The full range corresponds to European XF-4B.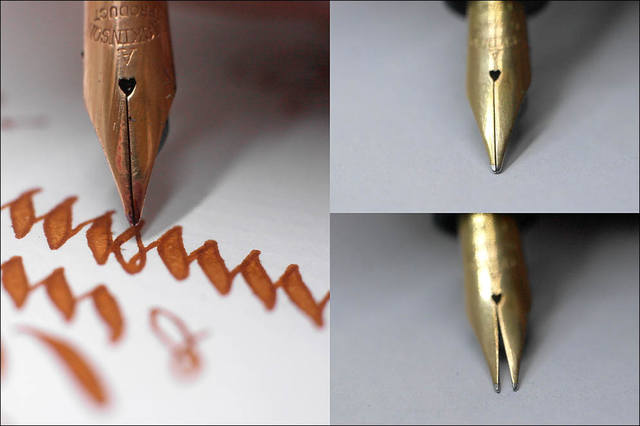 The feeder is ebonite, with 3 capillary channels. Ink flow is middle.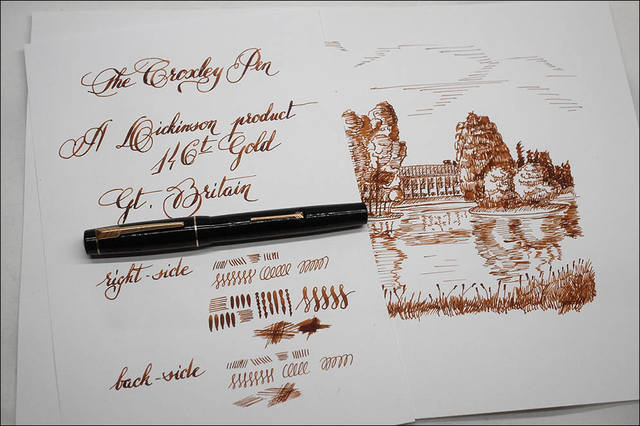 Drawing a tool is just as nice as writing.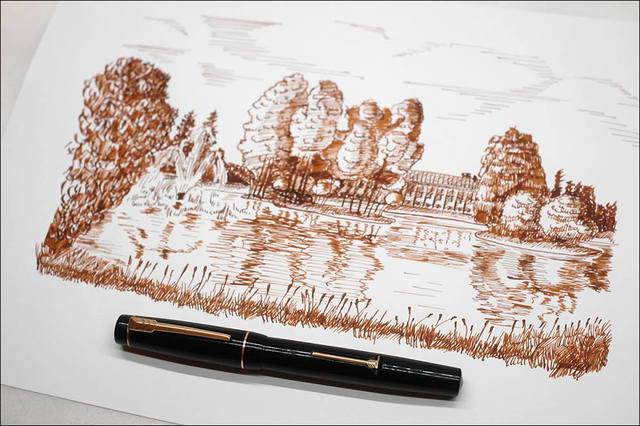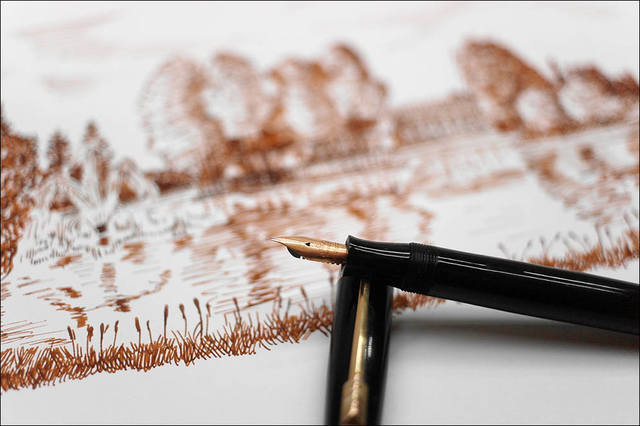 As a result: an excellent, well-balanced tool "in a black glossy suit with gold cufflinks". A very pleasant writting. The tool is larger than average. If the say by literally, then this model is like a real British "gentleman in a cylinder." Excellent specimen in the collection and for everyday use.
 
About shipping: Free worldwide shipping as registered air mail(with track number)
 
About payment: I accept payment through Payoneer(www.payoneer.com) with any payment cards (through Payoneer system) without any additional fees. (ask me personal invoice)
 
If you need any additional info or foto, just write to me.
 
ps: The delivery time from Ukraine to US or EU is up 2 weeks.
 
pss: the cost was $125, now $105. 
 
I maked a small video example of work with this instrument:
 
a.) title written with pressure
b.) writing without pressure
c.) writing back side of the nib
d.) writing standard elements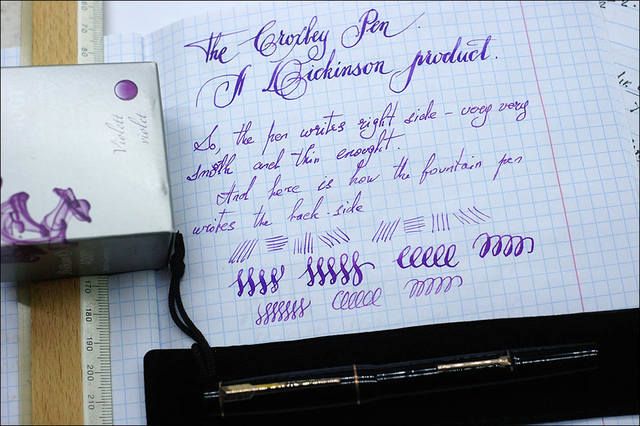 Writing test, video 1:
 
Ordinary writing, video 2: 
 
Further item information (esp. Pens)
Brand and Model

Added brand(s) and model(s)

LE and/or Serial Number Info

No LE, pen(s) not numbered

Nib Size

EF (Extra Fine)

Restoration status

Restored - Work carried out by non-professional
Shipping & Handling
Condition

Outstanding / Excellent - Well preserved, some signs of use and wear

Payment

Visa/Mastercard/etc.

Shipping From

Ukraine

Shipping To

World
General rules and conditions
There are no public questions for this advert.
The Croxley Pen (Fllexible Nib). A Dickinson Product