Art-Deko vintage french pen in Red Marble color with semi-flexible nib SOMA #3 (perhaps 1930-1940yrs). Made in France. 
 
Unmarket vintage pen, cylindrical form with flat top. Cap on screw with 2 golded rings and build-in clip. Body material is bakelite. The filling system is lever-filled.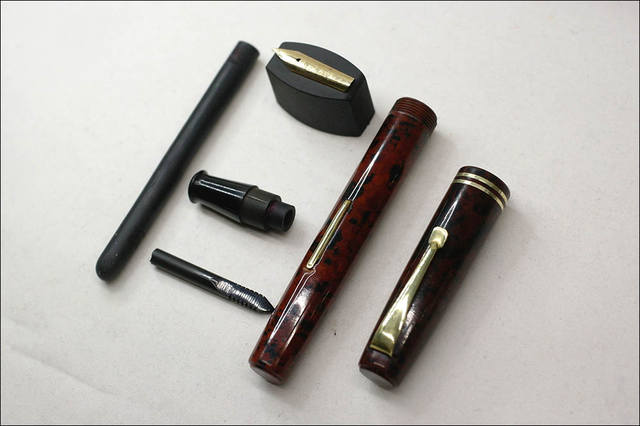 The cap have is "long" thread - 2.5-3 turns. The grip like a feed is ebonite.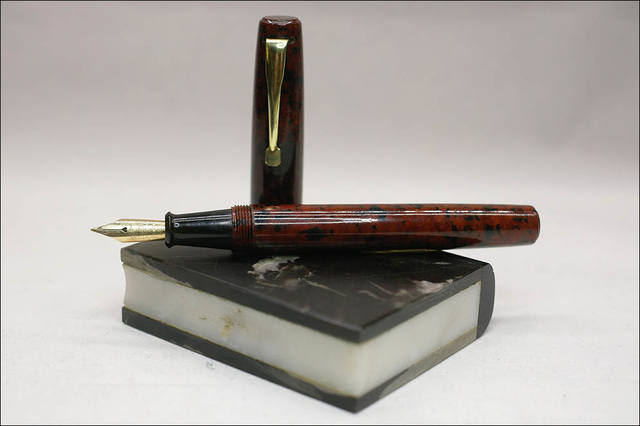 Nib: The nib is middle geometry size, it have number #3, gold-plated. It have imprint SOMA Inox Iridium 3.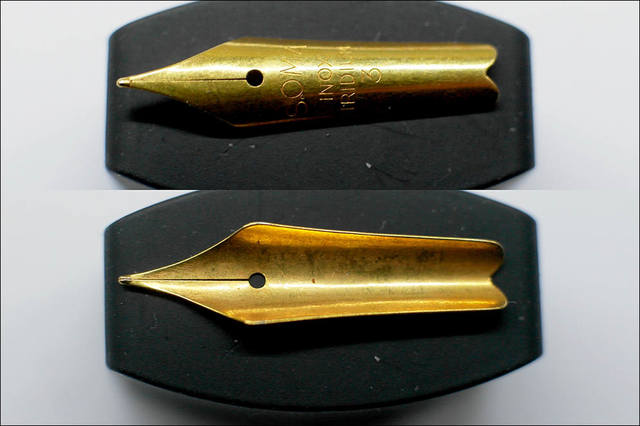 The nib is semi-flexible with filling feedback(not scratched).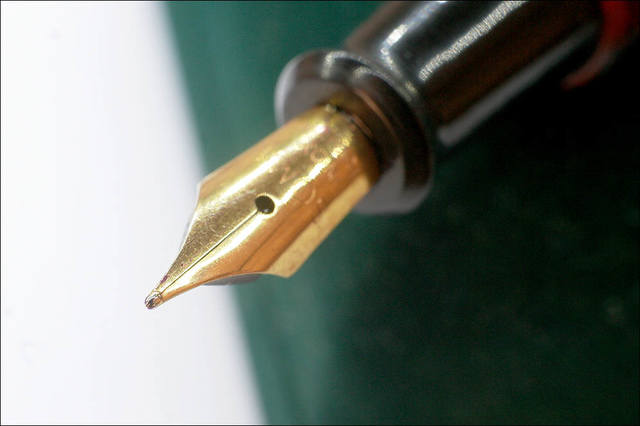 The pen is writes smoothly. The line is usual side is about 0.35mm, by pressure increases to the 1.2mm (like F-3B by European standart). Other side have a thickness line with 0.3mm with less flow ink.
 


 
Full size: The size is folded pen - 128mm(~5"), without cap is 117mm(~4 2/3"). Body diam. is 13mm(0.51"), grip diam. is 10mm(0.39"). Full weight is 19g(0.67Oz), without cap is 12g(0.42Oz).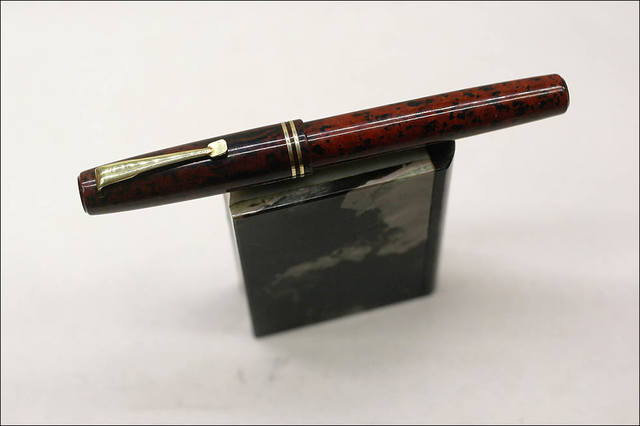 Fully serviced and tested. The pen very comfortable on writing with a good balance.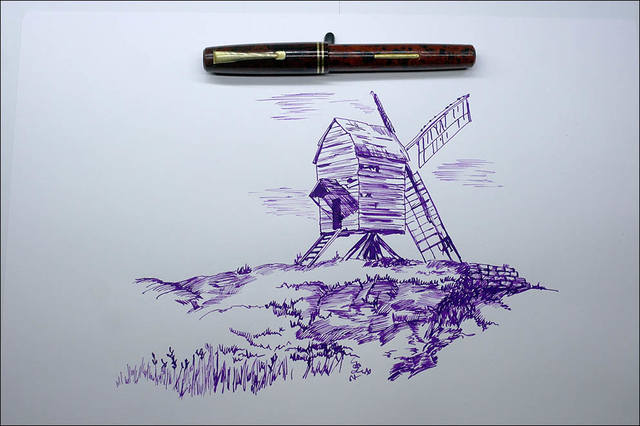 About shipping: Free worldwide shipping as registered airmail with tracknumber.
 
About payment: I accept payment through Payoneer or any payment cards through Payoneer system without any additional fees. (ask me personal invoice)
 
If you need additional info or photo, just write to me.
 
​ps: The delivery time from Ukraine to US\Europe as usually about 2 weeks.
Further item information (esp. Pens)
Brand and Model

Added brand(s) and model(s)

LE and/or Serial Number Info

No LE, pen(s) not numbered

Nib Size

F (Fine)

Restoration status

Restored - Work carried out by non-professional
Shipping & Handling
Condition

Outstanding / Excellent - Well preserved, some signs of use and wear

Payment

Visa/Mastercard/etc.

Shipping From

Ukraine

Shipping To

World
General rules and conditions
There are no public questions for this advert.
Art-Deko Backelite Vintage Pen In Red Marble