vintage Geha Schulfuller mit reservetank 600 (1957-1961). Made in Germany
 
Classical germany piston filler system in black plastic body with ink window and firm reserve drop of ink.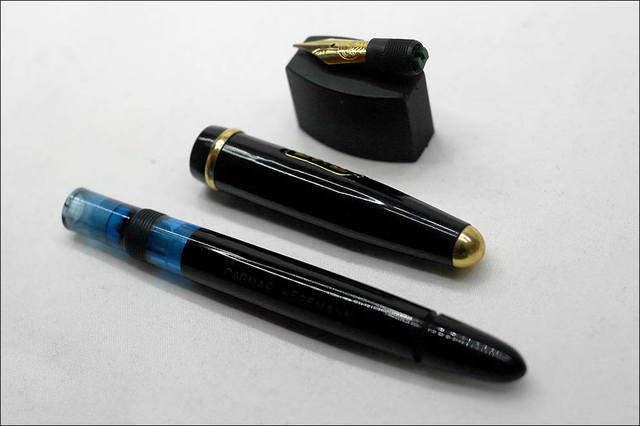 Nib: The nib is steel, goldplated and PK size ( F in european standarts). The nib is elastic and semi-flexible.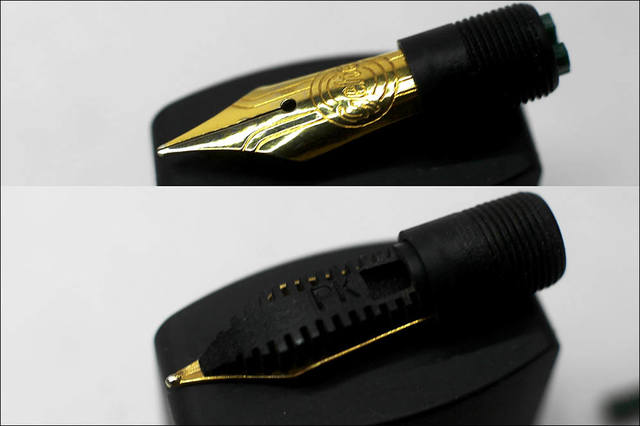 The pen is writes smoothly by both side. The thickness line of usual side is about 0.4mm and pressure increases this line to 1.2mm (like F-3B by European standarts). Other side have a line with 0.4mm also but much less flow ink.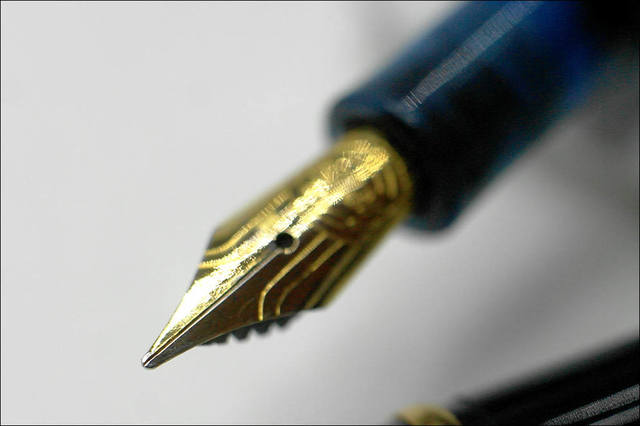 The pen have imprinted serial number on body: 03027271 and personality: DAGMAR HEGEMANN.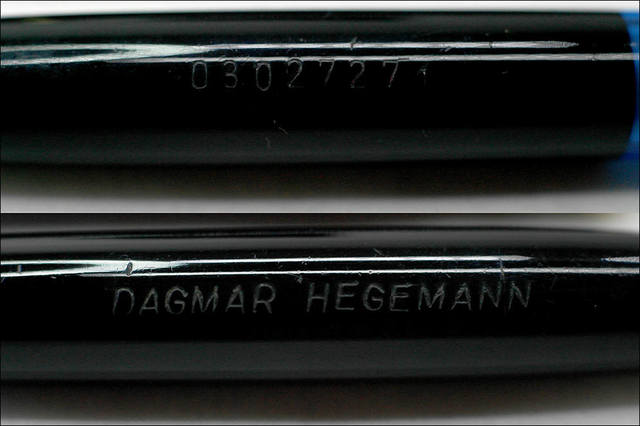 Cap also have personality firm imprint "HKM" but I don't know about this firm anything. Cap have nonstandart Geha form with very thick golden ring.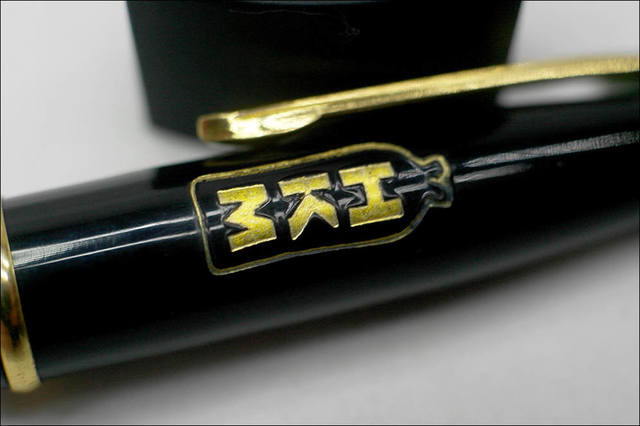 The pen in excellent conditions. In my opinion it's did not use much. The piston mechanism work perfectly: soft and light. Partially serviced.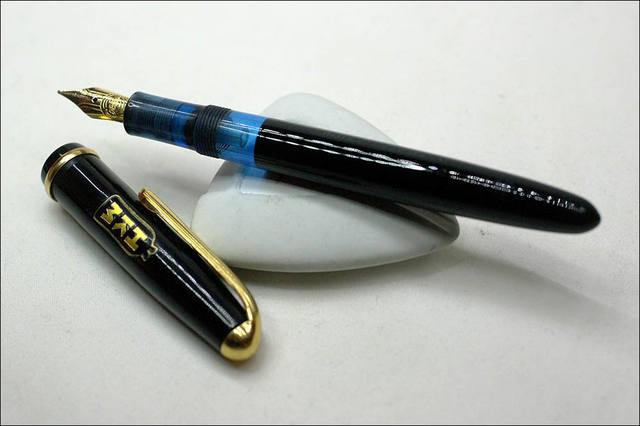 Sizes: Full size of pen - 123mm (~4.84"), without cap - 110mm (~4.33"). Body diam. - 10mm (~0.39"), grip diam. - 9mm (~0.35"). Full weight - 12g (~0.42oz), without cap - 6g (0.21oz).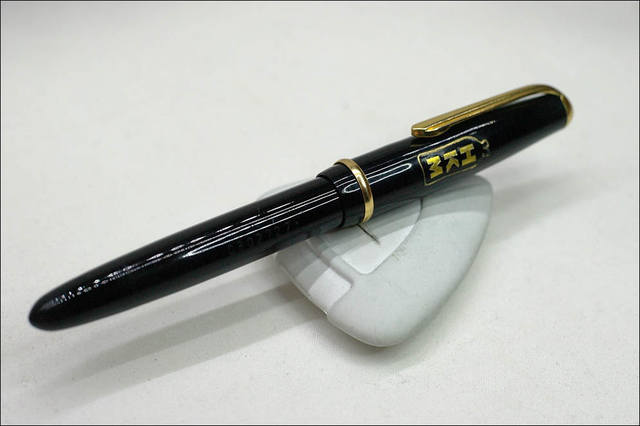 The small video on writing this tool you can see here:
 
Test picture: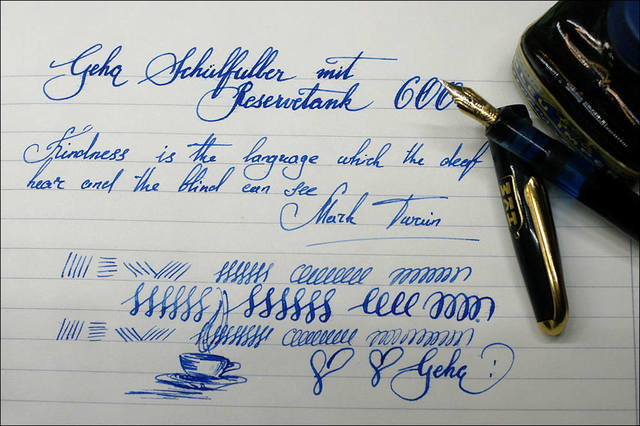 About shipping: Free worldwide shipping as registered airmail with tracknumber.
 
About payment: I accept payment through Payoneer or any payment cards through Payoneer system without any additional fees. (ask me personal invoice)
 
If you need additional info or photo, just write to me.
 
​ps: The delivery time from Ukraine to US\Europe as usually about 2 weeks.
Further item information (esp. Pens)
Brand and Model

Added brand(s) and model(s)

LE and/or Serial Number Info

No LE, pen(s) not numbered

Nib Size

F (Fine)

Restoration status

Restored - Work carried out by non-professional
Shipping & Handling
Condition

Outstanding / Excellent - Well preserved, some signs of use and wear

Payment

Visa/Mastercard/etc.

Shipping From

Ukraine

Shipping To

World
General rules and conditions
There are no public questions for this advert.
Geha Schulfuller 600 (Germany) 1957-1961