RARE MONTBLANC #4F SHORT MODEL
SAFETY FILLER - RED MOTTLED
Vintage fountain pen from 20's
Red mottled Montblanc safety pens are not common and short model even more.
It is made from red mottled hard rubber.
The pen is an export model and comes fitted with the original Montblanc 18 carat gold heart-hole # 4 nib Fine, indicating it was made for the French market.
The nib is in good condition, mildly flexible with iridium to the tip.
Length is 12 cm when cap is closed.
The barrel and cap are near mint with crisp imprints and perfect color. The barrel imprint states "SIMPLO ORIGINAL MONTBLANC" with the star emblem. The cap imprints states "MONTBLANC" with mountain emblem (see photos).
The huge white cap star is shiny.
The overall condition of the pen is excellent, with minimal traces of use due to the age. The rotating safety mechanism works, extending and retracting the nib. A new cork seal has been added.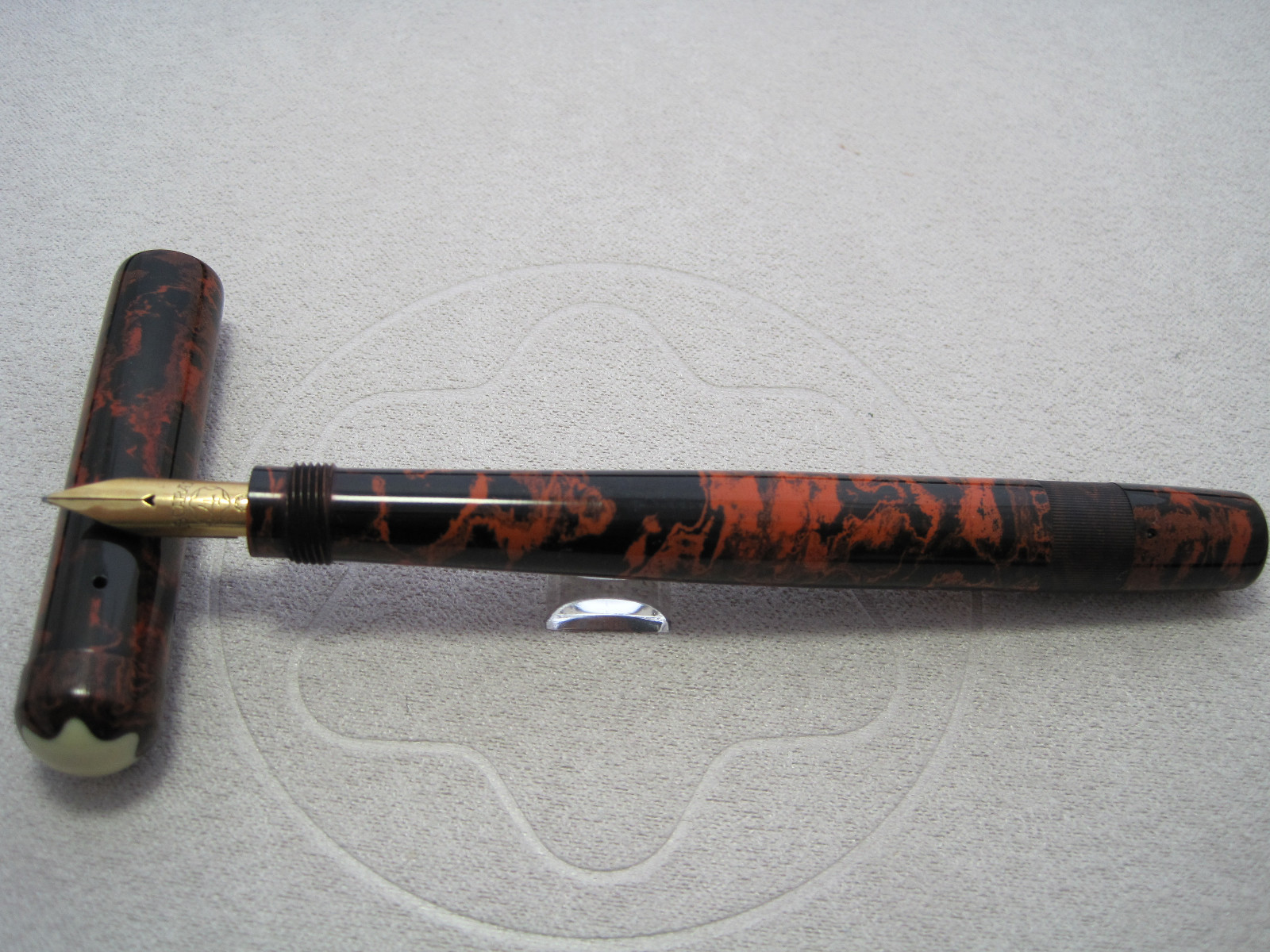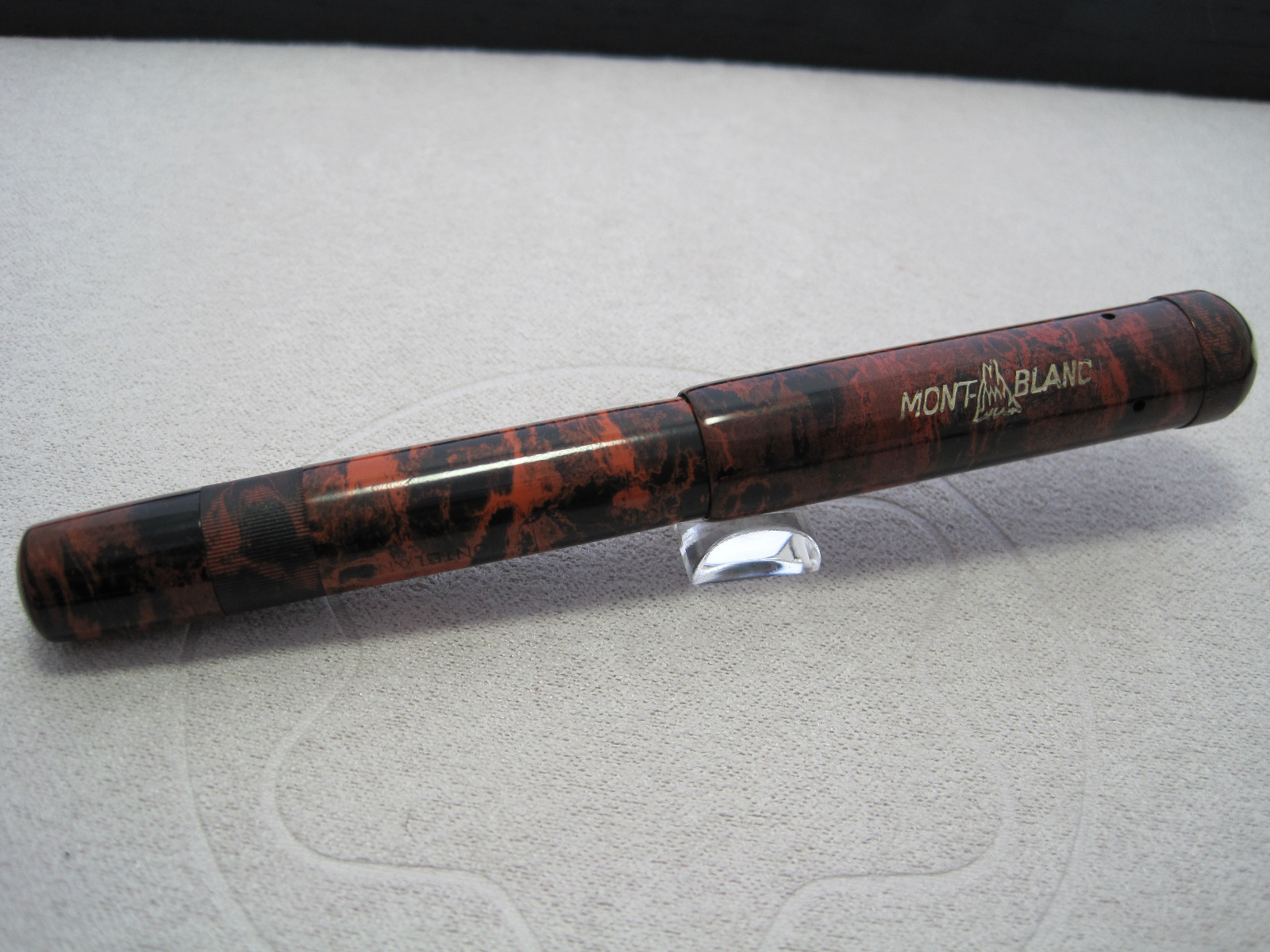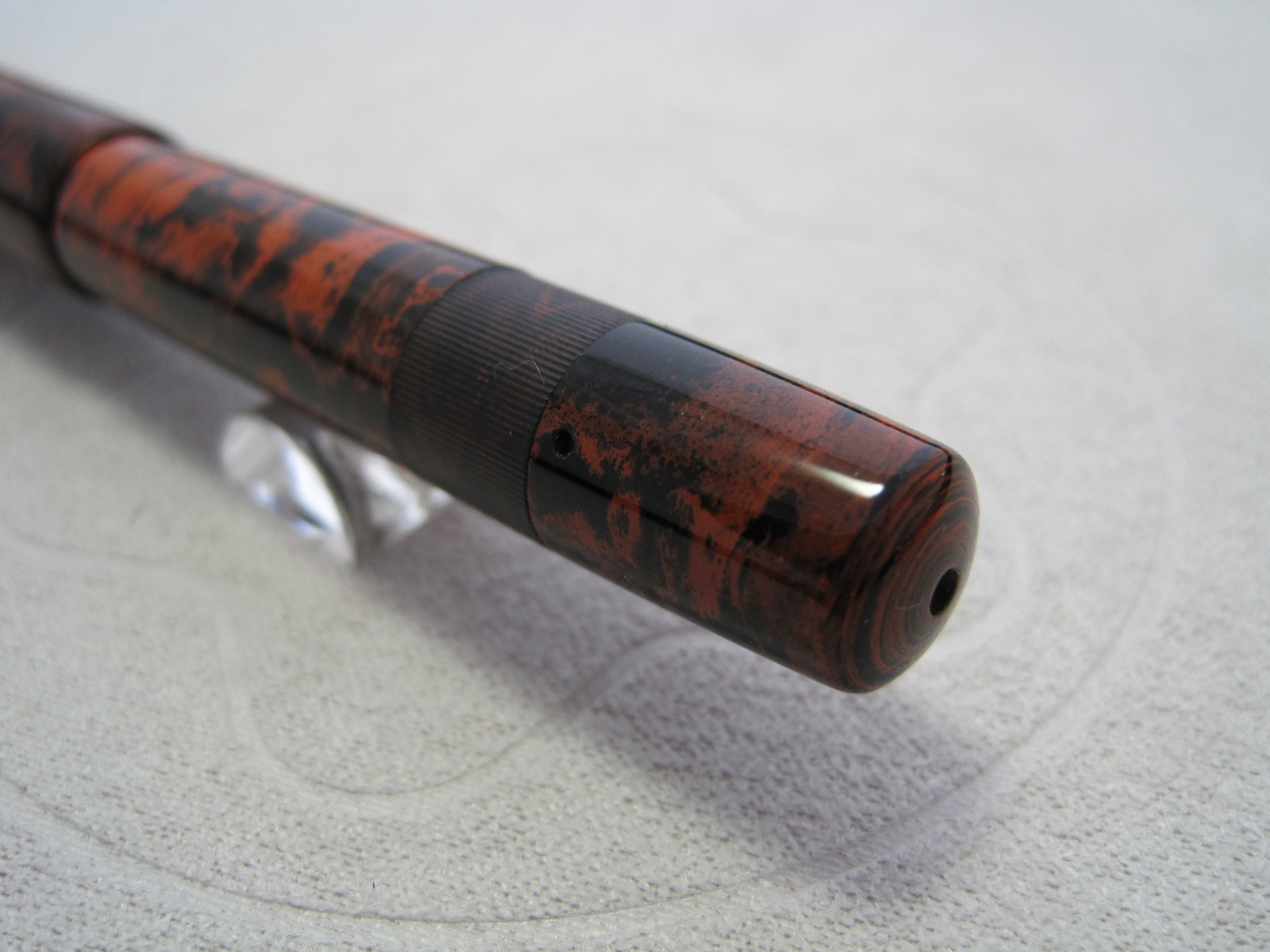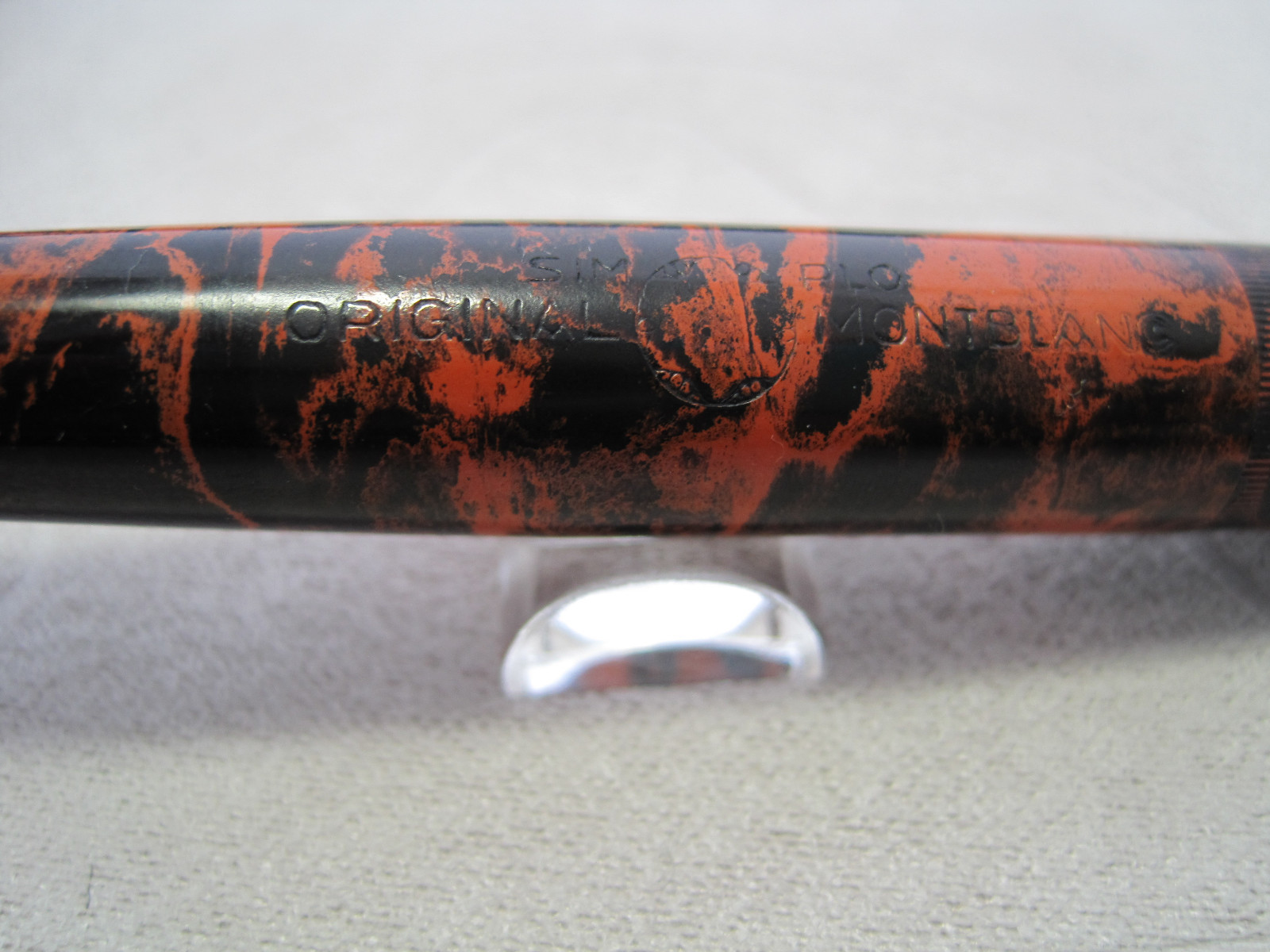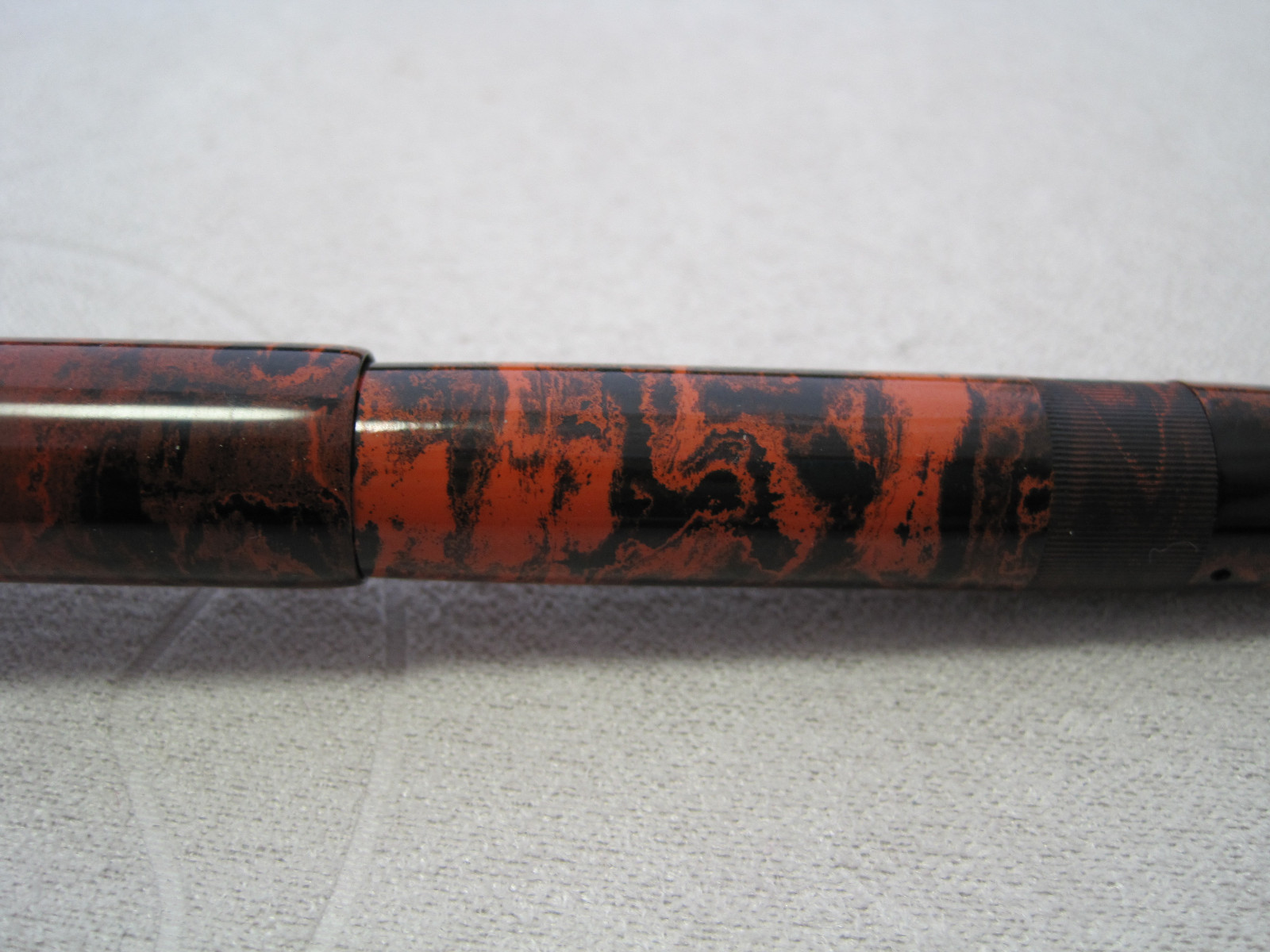 Further item information (esp. Pens)
Brand and Model

Added brand(s) and model(s)

LE and/or Serial Number Info

No LE, pen(s) not numbered

Nib Size

F (Fine)

Restoration status

Unrestored - In original condition or new
Shipping & Handling
Condition

Outstanding / Excellent - Well preserved, some signs of use and wear

Payment

PayPal

Shipping From

France

Shipping To

World
General rules and conditions
There are no public questions for this advert.
Rare Montblanc Red Mottled # 4F Safety Filler 20's