Ratnam Supreme Ebonite Eyedropper FP, the flagship pen of the Ratnam Line, built like a tank, very comfortable size holds 4 ml ink. Two versions in cigar top and conical top shapes. Black, Green and black mottled ebonite. Cost 55$, including registered trackable shipping. Workhorse pen. Comes with standard fine nib. Can be fitted with JOWO broad steel nib (20$ extra) in silver or two tone. Can also be fitted with Jowo 18 K fine, medium or broad nib, (cost is 125$ extra) Thanks for looking. Worldwide shipping is included in the price.
 
​Special extralarge Supreme with size 12 nib is shown at right cost is 75$ including shipping.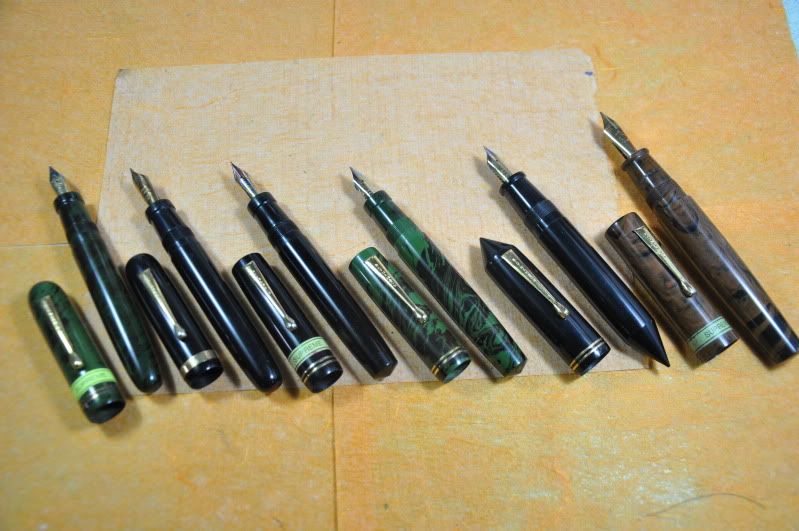 Further item information (esp. Pens)
Brand and Model

Added brand(s) and model(s)

LE and/or Serial Number Info

No LE, pen(s) not numbered

Nib Size

F (Fine)

Restoration status

Unrestored - In original condition or new
Shipping & Handling
Condition

New In Box - Current model pen, never used

Payment

PayPal

Shipping From

India

Shipping To

World
General rules and conditions
There are no public questions for this advert.
Ratnam Supreme