I have a bunch of bottled ink taking up room in my cabinet. I'd like to sell this all as one big lot. $75 includes insured USPS Priority Mail shipping anywhere in the USA. Many have had one fill taken or have just been tested. 
 
Here's what I have: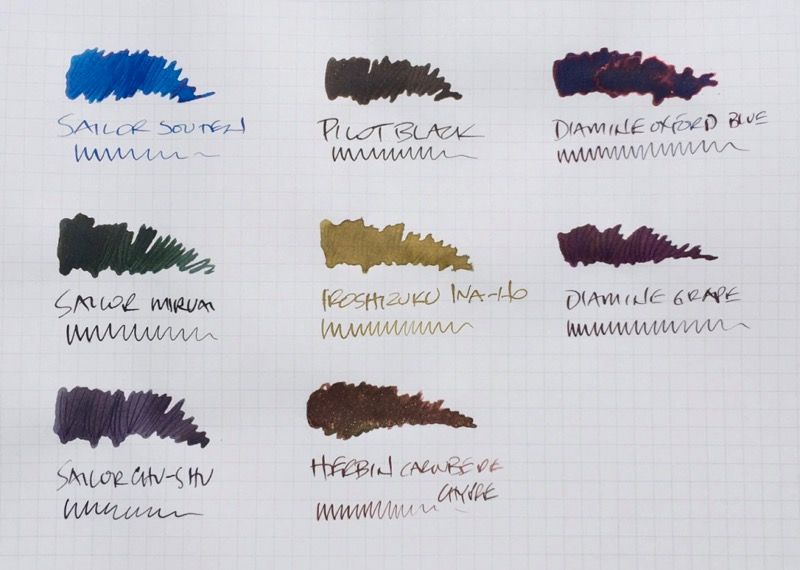 Sailor Souten (Sky Blue)- 50ml Bottle. 98% Full (Very nice shading on this color)
 
Sailor Miruai (Dark Green)- 50ml Bottle. 95% Full
 
Sailor Chu-Shu (Dark Grey)- 50ml Bottle. Cool grey, has a hint of violet. 99% Full
 
Pilot Black- 70ml Bottle. Giant bottle. 98% Full
 
Iroshizuku Ina-Ho (Golden Brown)- 15ml bottle, 95% Full
 
Herbin Caroube de Chypre- 95% Full (Incredible medium brown with gold sparkle)
 
Diamine Oxford Blue- 30ml bottle. 98% Full. Really nice dark blue. 
 
Diamine Grape- 30ml bottle. 97% Full. Deep dark purple. 
 
I'd like $75 for the inks which will include insured USPS Priority Mail, shipped anywhere in the US. I would consider shipping to Canada. Payment by Paypal, first I want it gets it! SOLD!
 
best,
Doug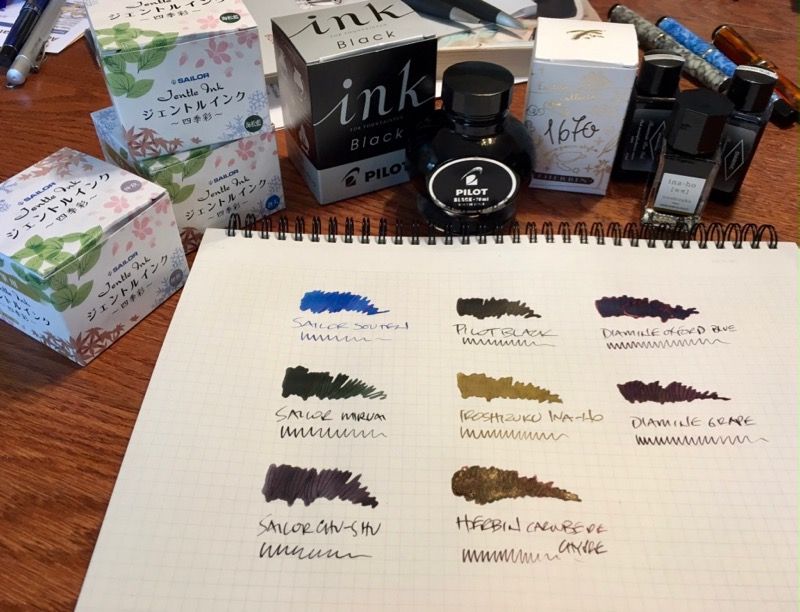 Further item information (esp. Pens)
Brand and Model

No, not a pen, N/A

LE and/or Serial Number Info

Not a pen, N/A

Nib Size

Not a fountain pen

Restoration status

Not Applicable - Not a pen
Shipping & Handling
Condition

Not Applicable - Not a pen

Payment

PayPal

Shipping From

USA - Pennsylvania

Shipping To

Other or combination(see description)
General rules and conditions
There are no public questions for this advert.
Ink Collection! Sailor, Iroshizuku, Herbin, Diamine